From the Principal
Kinder-Gardening: Worth a Listen over the Summer
One of my favorite podcasts is Shankar Vedantam's Hidden Brain, a show that adds insight through social science research about events in our every day lives. I recently listened to the "Kinder-Gardening" episode of Hidden Brain, exploring two very different ideas of parenting: the parent as carpenter and the parent as gardener .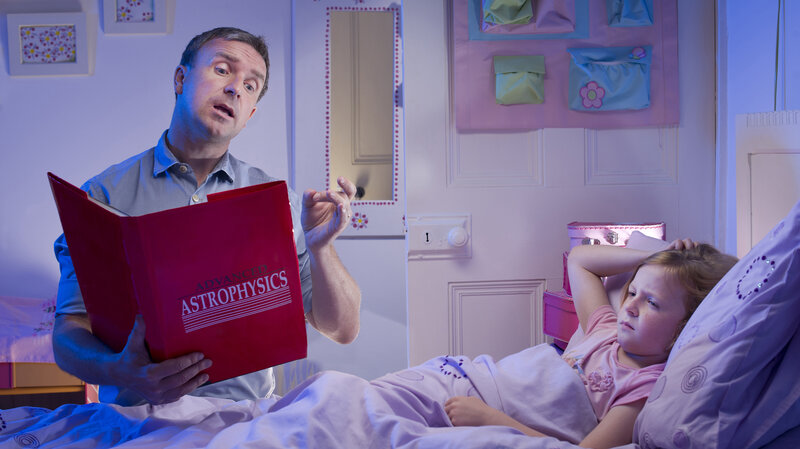 Being a parent myself, I enjoyed the chat with Alison Gopnik, a psychology and philosophy professor at the University of California, about the uncertainties of modern parenting. The show looks at the relative merits of a "carpentry" style of parenting, in which the parent controls nearly all of the variables--the types of material, the conditions in which building will happen, etc. In the "gardening" style of parenting, the parent does the ground work, creates fertile conditions for growth, but recognizes he can't control the rates of growth or, really how the child grows and learns.
There are many references to Gopnik's book, The Gardener and the Carpenter, in which she makes the case that "the science suggests that being a caregiver for human beings is...much more about providing a protected space in which unexpected things can happen than it is like shaping a child into a particular king of desirable adult."
One of the reasons I recommend the short podcast to you is that the "gardener" paradigm relieves some of the stress we feel as parents over whether we are doing enough to support our children. Have a listen, and let me know what you think!
Happy gardening (and reading and playing and fishing and playing and exporting together)!
-Tom
Routines and Rituals

October 1, 2017
Dear Families,
Happy October! We are learning about routines and rituals as part of our work with CLEAR. In response to Jen Moore's visits, we are working hard to really clarify and solidify our school routines, rituals and expectations. Our Morning Meetings, from 8:00-8:30 each day, are important rituals, each with a predictable and joyful daily routine.
The Washington State CLEAR team passed along a menu of possibilities for families to identify or establish routines and rituals that help young people to be resilient. The idea is not to try to do more, but to see which ones you might have in place, and recognize them as important routines.
Hygiene and health-- for example, brushing teeth and washing hands

Tidying up, looking after toys

Caring for pets

Regular "playdates"

Pocket money, given at regular times

Helping with the laundry

After-school activities

Chores (setting/clearing the dinner table, unloading the dishwasher, etc.)

Hobbies or sports

Preparing and eating meals together

Family days

Movie nights

Taking turns talking about the day

Special one-to-one time with a parent

Regular contact with extended family and friends

Special way of saying hello or good bye

Special outings that you do yearly or monthly (Sunday dinners, cutting a tree, visiting a relative, etc.)
Sometimes routines do not work as well as we would like them to. We can always change and improve our routines and rituals. And we can always ask our young people…
What routines might be fun or better with improvement?

How might they help in creating routines that stick?

Which routines are their favorites?
If you're interested in more information on routines and rituals from CLEAR, download this helpful tip sheet.
Sincerely,

Tom
September, 2017
Dear Harborview Families,
This week, we have mailed out the results from the state of Alaska's PEAKS test, administered for the first time last year to all of Alaska's students, grades 3-10. I'm sure many of you will have seen the front page of the Juneau Empire, or will have otherwise read some very gloomy accounts of the results.
I have several responses. First, at Harborview, we are never pleased with any results that show performance below standards, for one individual, for any sub-group, or for the school as a whole. We are committed to being a data-smart school, and to responding thoughtfully and effectively to what we can learn from data that inform instruction.
Next, your children ARE learning. Classroom teachers and our system as a whole have many real-time indicators of students' growth. We are just finishing our ritual of beginning of the year screenings of all students, to give us information which will yield particular, actionable data on the strengths and needs of each student, and will allow us to form groups, and provide acceleration and extra supports. Teachers will meet on Monday and Tuesday of this coming week to study those data. The data come from locally applied tools like the Dynamic Indicators of Basic Early Literacy Skills [DIBELS], Measures of Academic Performance (MAP), a "core phonics screener," and other assessments given to all children by the classroom teacher and teachers who team up to do the school wide sweep.
The PEAKS test results will increase our vigilance to make sure we are giving our students the best best possible opportunities to learn, with appropriately rigorous and guided instruction. But PEAKS gives very little instructional information. Teachers do not have detailed information about what was assessed, and how individual students or cohorts did on particular items.
Further, since this was the first year of PEAKS, we have no year-to-year comparisons. Assuming the state keeps the test for more than a year or two, we now have a benchmark from which to measure future improvement.
Is your child learning? I encourage you to find out in is as many ways as possible, beginning with your own curiosity about what he or she did that day in school. What was of particular interest? What was hard? Come to the Fall parent conferences in October prepared to discuss this very question. What does your classroom teacher know about your child's growth? To what extent do our locally applied assessments give you and your child specifics about strengths and areas needing extra support or acceleration? How do the various assessment tools support or challenge these observations?
One of my favorite maxims for learning is "Skill follows delight." While I pledge to keep vigilance on the state test scores, I won't allow our systems at Harborview to veer from keeping our environment a joyful, creative, and challenging one for young people. I firmly believe that when young people are given the opportunity to create beautiful things, to engage in complex projects and conversations with peers, to have meaningful choice in their reading and writing, to connect scientific inquiry to the world around them, to talk through different approaches to math problems, all the while applying and honing their "basic skills," they will become more capable human beings, and their test scores will improve along the way. But productive "delight" often comes after a push through some level of challenge. Let's keep pushing together.
Sincerely,
Tom
August 12, 2017
Dear Harborview Families,
It's the weekend before school starts and the sounds of teachers busily preparing for your children are everywhere: laughter as stories of summer are exchanged, the hum of the photocopier, thumping of furniture being moved into place, and the positive tones of staff helping one another to re-organize for the year ahead.
Social and Emotional Learning


Mr. Mulvey, Ms. Box, Mr. McKenna, Ms. Scott, Ms. Milligan, Ms. Antaya, Mr. Chapman, Ms. Harmon, Ms. Jem, Ms. Grinnell, and Ms. Curry completed Responsive Classroom for Educators this summer, an intensive four-day workshop.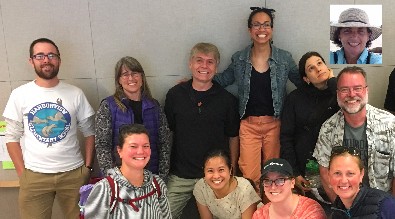 Last June, a team of our staff members voluntarily took an intensive four-day workshop on our longstanding social and emotional learning framework, "Responsive Classroom." Beginning Monday, at our staff inservice, these teachers will begin sharing their learning with colleagues, and planning for common expectations for our students.
On a related note, we have officially entered into a three-year consulting partnership with Washington State University's Project CLEAR. This relationship will provide a lens for tuning our systems to help our young people maximize their resiliency when they face challenges.
New Harborview Staff
Please join me in giving a warm Harborview welcome to the following new staff members. It seems we have a bit of a "homecoming" theme!
Ms. Nikki Richert will be joining us as our new P.E. teacher. Ms. Richert comes to us from Thunder Mountain High School. She brings a positive, can-do and kid-friendly personality, and great depth of knowledge as a P.E. teacher.

Welcome to Mr. John Unzicker who brings amazing range, depth, and insight to our music program. Mr. Unzicker is a skilled and passionate guitar student, player, and teacher who joins us from Juneau Douglas High School.

Ms. Kathleen Porterfield comes back to Harborview to fill one of our English Language Learner positions. Ms. Porterfield brings an impressive knowledge of the field, and a bright and collaborative personality.

Ms. Kimberly Naylor , a key player last year as a literacy specialist, will be moving into Ms. Maura's position in kindergarten. Ms. Maura becomes our primary literacy specialist.

Another welcome back is to Ms. Diane Antaya, our former naturalist and Spanish club pioneer, who comes from Glacier Valley to teach second grade. Welcome home, Ms. Antaya. :

Ms. Kacie VanSlyke has made the journey north from Portland to teach third grade. She has already impressed us all with her creative, flexible, and kid-centered thinking.

Ms. Michelle Martin will be re-joining the TCLL team this year as our 4th/5th grade teacher. We know Michelle fits beautifully on this team and we welcome her back to Harborview, too.

In other fantastic TCLL news, Ms. Katie Pittman will be our K-5 resource person. Ms. Pittman brings a wealth of experiences and cultural knowledge teaching in rural and urban school settings, most recently at Glacier Valley.

Ms. Claire Geldhof, R.N., brings warmth and expertise to our nurse's office. Claire knows Harborview well and is well-connected in the Juneau public health networks.

Ms. Aria Moore and Ms. Taylor Larson, both talented and resourceful young women, will also be joining the paraeducator team.
Here's my goal for this amazing Harborview team--including all of our diverse and supportive families--for the coming year: Let's work together so that every child thrives in a setting where it's cool to be kind, and cool to learn.
Yours in learning,
Tom
March, 2017
Reading for Empathy.
This month I shared this great list of books with staff:
Thirty of the Best Books to Teach Children
Empathy
. <
http://www.teachthought.com/pedagogy/50-of-the-best-books-to-teach-children-empathy/
> All of these titles are recommended for helping younger people (and older people) develop and activate empathy.
I thought I'd share with you, too, because so much of the work we can do together involves supporting our young people in the development of empathy. Whether we're reading together, participating in a joyful morning meeting activity, navigating a conflict at recess or on the bus, or thinking through a social studies lesson, we're tapping our capacities for empathy.
When you read with your child or when you child surfaces from an independent reading session, try asking a few questions about the characters' conflicts. Ask your child how he or she thinks the character is feeling, and why. See what you can do to appreciate, and maybe extend, that emotional vocabulary.
Have you read a book lately that does a great job of evoking empathy from readers or characters? Email suggestions to your child's teacher and Cc to me,
tom.mckenna@juneauschools.org
. I'll post suggestions (with or without your name) in future newsletters.
Yours in empathy,
Tom
February, 2017
What's Love Got to Do with It?

In the days leading up to Valentine's Day, you can feel our students' energy rising. Innovative (and loving) Harborview teachers are tapping that energy to design engineering challenges--planning and building creative containers to collect Valentine cards--and to encourage heart to heart communication in many forms of literacy.
I recently came across this quotation on a website for an organization called "The Center for Courage and Renewal."
Our work is grounded in love, by which we mean the capacity to extend ourselves for the sake of another person's growth. Our work in community stretches us to understand, respect, and support each other, teaching us why learning to love is one of the most demanding disciplines we can choose. -E. Tucker
As I work to support what we're good at here at Harborview, and to address areas where we can improve, I can honestly celebrate the fact that this kind of love is truly at the center of our work here—a core value of who we are as Harborview.
"Extending ourselves for the sake of another's growth" requires empathy. As we move through February, I invite you to join us in helping our young people at Harborview to develop, deepen and extend their empathy. While we certainly do this work in our Morning Meetings, in our class discussions, in our counseling classes, and in our thousands of interactions each day, we also promote love and empathy through supporting the habit of reading.
Through independent reading, students learn to expand their consciousness of other lives, and to build their emotional vocabulary. At the end of this month, and into March, we'll be celebrating reading through the Harborview Read-a-Thon, through reading about Elizabeth Peratrovitch, and through the Read Across America celebration. Please support our young readers in learning to love reading, and in the process learning to love, and respect one another.
A Resolution for 2017: Welcoming Your Involvement
As the days lengthen and we get back into the swing of our routines, we have some exciting conversations going on at Harborview about how to network with YOU, our families, in making students' educational lives and meaningful as possible.
Harborview's Equity Committee is conducting a year-long self study on how to make our school a more welcoming place. We're looking at everything from our parking lots (always challenging in such limited spaces), our entryways, our key events, and our classroom communications. Our teachers are currently communicating with you via email, text, and good old phone calls and paper newsletters. Our office staff sends our the weekly newsletter via our Facebook page (http://www.facebook.com/harborviewelementary ).
Meanwhile, our Site Council and PTA groups both invite your participation and attendance at monthly meetings (the second Monday and Tuesday of each month).
Our resolution is to welcome you and to seek your input. If you see ways that our building or our programs could be more welcoming and better tap your family's strengths and needs, please feel free to send me an email or to make an appointment to chat.
Here's wishing you good health and lots of involvement at Harborview in 2017.
Teaching Children to Care: A Harborview Commitment

October is a good time to take stock of the important social teaching and learning that has been going on in all classrooms at Harboview. A shared commitment among all of our teachers is to help students build their self control, and their capacity to care for their peers in the classroom community.
In her book Teaching Children to Care, Ruth Sidney Charney traces the word "discipline" to the Latin root disciplina, meaning "learning." Charney points to two basic goals in effective, caring discipline:


1. Creation of Self-Control
2. Creation of Community.
The education philosopher John Dewey wrote, "The ultimate aim of education is creation of the power of self-control." Harborview teachers model and teach self-control in contexts ranging from Morning Meeting activities to "think time" and "buddy classroom" spaces for students to reflect and--with time and guidance-- to regain self-control. We invite you to share this language with your child, and point out the power of self-control where you might see it together.
A key to creating a community is teaching children the value of caring--caring for themselves, for their work, for their peers, and for the welfare of the classroom and school community. We teach this as we guide students to know names, to take turns, to share, to problem-solve, to welcome others into play and work, and to help make things right when mistakes are made. If your child receives a "TAG" referral, know that stands for "Teach and Guide," and know, too, that he or she will be in conversation with a caring adult about what kinds of choices might have been better, and what might be done to make the situation better.
Whether your child has an easy or difficult time with self-control and caring for community, we welcome you into the conversation. As adults, we do well to set clear boundaries to help young people to recognize their power of self-control, and their capacity for care and generosity. Your thoughtful conversation in support of these two goals will go a long way to launching your child on a more fully engaged, purposeful, and caring journey through the years of school.
August, 2016

Dear Harborview Families,

Welcome to the new school year! As I start my second year as principal, I'm full of gratitude for all of the work and care and kindness each of you brings to supporting our young people. In these opening weeks, teachers have been collaborating to share practices from the Responsive Classroom repertoire of social and emotional learning strategies.




We have reserved a 20-minute slot at the beginning of the day for all grade levels to participate in the
Responsive Classroom practice of Morning Meeting
. Although it's a challenge to fit in all the components of Morning Meeting every day, we're striving to greet students with an interactive written message, to practice friendly and fun peer greetings within the class, and to create time and structure for sharing and a group activity.
In addition to providing these supports for students' social and academic success, our leadership team has set some ambitious goals for the year ahead. See our School Action Plan for details. I look forward to getting to know each of your students and your families over the course of the year. Feel free to make an appointment with me via our office staff to drop in and get acquainted.
Yours in Learning,
Tom McKenna